Shock Monitor
Shock Monitor is a platform that documents and visibilizes the impacts on human rights of PMSCs (private contractors of the military sector / mercenary companies)
Software
Data visualization
Sep 2016 — Actualidad
Shock Monitor was created to document and study the evolution of the privatization of war and its global impact on human rights. Through the documentation, systematization and analysis of incidents related to PMSC and private contractors, it studies not only the development of the industry but also the incidents and related legal cases, the responsibility of the author and the remedy for the victims.
The project, coordinated by NOVACT, relies on the cooperation of international and local investigators, as well as human rights organizations and experts who collect information on violations committed by PMSC in their communities. Its objective is to form a network of International Research Institutes, Civil Society Organizations, experts and local researchers who, interested in the phenomenon of the privatization of war and security, want to obtain and share information on this subject.
In collaboration with [a-z]
Promoters [a-z]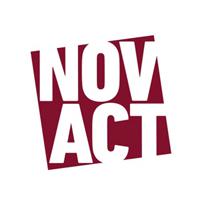 Novact
Through the use of nonviolent action, NOVACT ('International Institute for Nonviolent Action') struggles to achieve a society based on human security and nonviolence, as well as a society free of armed conflicts and violence in all its dimensions. Understanding nonviolence as a strategy for transformation, NOVACT aims to contribute to a peaceful, just, and dignified world.